Whether you have just moved to the area or are looking for a new church home, we would love to help you find the answers you are looking for. The RHUMC family is committed to being disciples of Jesus Christ for the transformation of the world to the glory of God. We want to do everything possible to achieve this task as we share the joy, the hope, and the power of God's Love and Grace. It won't take you long to discover that this is truly a family, rich in the relationships with people of all ages and backgrounds. Growing together we worship, we serve, we learn, and we reach out to the world with life transforming Love thru the Truth of our Savior Jesus Christ. Come and see the Love of Christ in action! We look forward to seeing you Sunday, and pray you leave renewed and ready to carry Christ's love into the world!
Please visit our website often to stay up-to-date with news and events at RHUMC.
We will welcome you at our Sunday services:
8:30 in the Historic Sanctuary
9:30 Children/Youth and Adult
Sunday School Classes
10:45 in the Faith Center
GET INVOLVED IN ROSE HILL'S MINISTRIES

MEN'S MINISTRY
Our mission is to support spiritual growth among men, helping men to mature as disciples as they encourage spiritual formation in each other with the goal of empowering the ministry of Jesus Christ through men within our congregation.

WOMEN'S MINISTRY
United Methodist Women shall be a community of women whose purpose is to know God and to experience freedom as whole persons through Jesus Christ; to develop a creative, supportive fellowship; and to expand concepts of mission through participation in the global ministries of the church.

YOUTH MINISTRY
Our youth at Rose Hill UMC are engaged with fun, and exciting activities that build character, friendships and most of all fosters a growing relationship with our Savior, Jesus Christ!

CHILDREN'S MINISTRY
Rose Hill United Methodist Church has an active and growing children's ministry program. We understand the importance of giving children an opportinity to grow in their faith and share fellowship opportunities with other children, make new friends and learn about Christ. We offer many fun, age appropriate opportunities for children of all ages.

MISSION MINISTRY
As the hands and feet of Jesus, we are called to reach out to those in need around us. We consider the Tomball, Cypress, and Magnolia areas our mission field as we try to share the love of God through our helping others. Some examples include Faith-In-Action, UMCor, T.E.A.M., Big House as well as others. Come learn how you can be a part of changing the world around us.

ADULT SUNDAY SCHOOL
Come and join us for an opportunity to experience how we may find the Truth through scripture. Our class invites everyone to join in our study of scripture that enlightens, educates and motivates each of us to be the disciple we can be as we discern how we are called to serve our Lord and Savior. Our study is open and lively with discussion that invokes open thought and conversation in our search.

MUSIC MINISTRY
The music ministry of Rose Hill UMC maintains the rich musical heritage of Methodism. Musical experiences and training are offered to all age levels so that gifts will be developed and the church will sing and pray the story of God's redemptive act in Christ both now and in the future.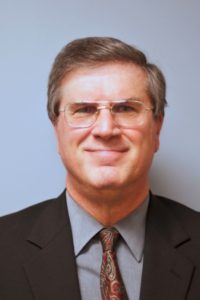 Our Senior Pastor, The Reverend Bob Webb, son of a retired UM minister, joined RHUMC in June of 2010. He previously served churches in the East and Northeast portions of the Texas Annual Conference before coming to the Houston area. He then was assigned as the head pastor of Westminster UMC in the Galleria area. Pastor Webb is a graduate of Texas A&M University (Whoop!) and Perkins School of Theology, SMU. He was ordained an Elder in the UMC in 1989. Bob and his wife, Fae have three children, Amy, Andy, and Aaron, and three granddaughters, Olivia, Breanna and Amelia as well as two grandsons, Braxton and Landon.
Pastor Webb is always available for pastoral counseling for the friends, visitors and members of Rose Hill UMC . He is not a certified/licensed counselor, but has training in pastoral counseling. He will also make referrals for those in need of more professional family/marriage counseling. Feel free to contact Pastor Webb at any time if you need someone to listen. You can email Pastor Webb directly at
bobwebb@rosehillumc.org
Request Prayer
If you are currently not receiving prayer requests via email and would like to receive them so you, too, can be a part of this prayer ministry from the privacy of your home or business and/or if you would like to request prayers for yourself or others please send your request to: office@rosehillumc.org. Also please include your email address with the request.
Sermons & Service Recordings
Oct 22, 2017

Obeying God

Oct 15, 2017

RSVP

Oct 1, 2017

Trying to be Someone We're Not

Sep 24, 2017

God's Economics

Sep 17, 2017

Playing by the Rules… But Whose?

Sep 10, 2017

Strangers in an elevator

Jul 9, 2017

Don't Break the Yoke

Jun 25, 2017

Patriotic Concert

Apr 23, 2017

Forgiveness!

Feb 12, 2017

If you're angry and you know it
Vivaldi's Gloria Sunday, December 17 @ 6:00pm.
An evening of great music with chamber orchestra and choir! Dessert Reception following!
Heart-to-Heart Bible Study
We will resume on the first Wednesday in September (6th) from 10 am to 11 am with the remainder of the "Twelve More Women of the Bible" study.
Rose Hill United Methodist Church
21022 Rosehill Church Rd
Tomball, TX 77377
Sunday services:
• 8:30 in the Historic Sanctuary
• 9:30 Children/Youth and Adult Sunday School Classes
• 10:45 in the Faith Center
Weddings
At Rose Hill UMC we absolutely love weddings! There is very little that outshines a bride on her wedding day. In 1st John 4:16 the bible says "And so we know and rely on the love God has for us. God is love. Whoever lives in love lives in God, and God in them." Marriage is such a beautiful manifestation of God's love for us. We would cherish being a part of your special day. If you are looking for a picturesque setting that has country charm and warmth, then this is your church. Our historic sanctuary built in 1875 is perfect for an intimate wedding that you and your guests will never forget. The Faith Center is a great space for larger weddings. The fellowship hall is only a few steps from the sanctuaries and is setup to handle your reception flawlessly. Just check out some of our photos!
About weddings
The maximum occupancy for the historical sanctuary is 80
Rose Hill UMC pastor is $250
(You are welcome to supply your own you must submit their name and contact info to our pastor no less than 7 days prior to the ceremony)
All facility rentals are alcohol free
Rental is for a period of 1.5 hours before the ceremony extending 1.5 hours after the ceremony and includes rehearsal of 1.5 hours. If time extends beyond that an add'l fee will apply of $50 per 30 minutes
Historical sanctuary rental is $550 plus the cost of the wedding coordinator
Faith center rental is $750 plus the cost of the wedding coordinator
Rose Hill wedding coordinator $450 for rehearsal and ceremony, Additional $250 for reception at Fellowship Hall
Fellowship Hall rental is $450 (3 hour limit)
Musician (Piano) $200
includes Rehearsal
Vocalist $200 in
cludes Rehearsal
Sound $200 includes Rehearsal
Non refundable deposit of 50% of the rental fee is due upon receipt of the signed agreement
Remaining balance due on the rental, the Rose Hill UMC wedding coordinator, the accompanist, the vocalist and custodial fee must be paid on or before the rehearsal date.
All Rose Hill UMC members receive 33% discount on all of the facility rentals listed above