The Searchers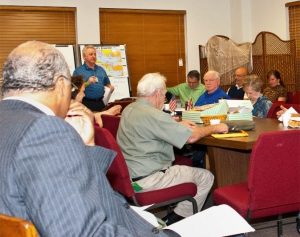 Come and join us for an opportunity to experience how we may find the Truth through scripture. Our class invites everyone to join in our study of scripture that enlightens, educates and motivates each of us to be the disciple we can be as we discern how we are called to serve our Lord and Savior. Our study is open and lively with discussion that invokes open thought and conversation in our search.
We search in love for one another with
Christ as our Shepherd and Lord.
We have joy in our study. Come and join us you are welcome!

The Peanut Gallery
A Sunday School class largely attended by parents of school aged children but we have member of all ages in the class. Our group has a wide range of opinions that are expressed in a welcoming environment. Class always begins with fellowship discussing how God has come across their daily path within the past week, whether be in parenting or professional life. Structured topics are biblical, political, scientific, historical, and modern but always lead back to how the bible relates to our lives today and how can these experiences can grow us in our faith. Past books of study have included When Christians Get It Wrong and Twisting the Truth. This is a very dynamic group who also loves getting together outside of church either as a family or just adults.
The Called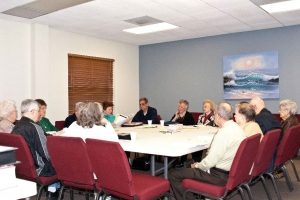 The Called Sunday School class meets in room 107 West at 9:30 a.m. We are a Bible-focused in-depth study group. Our lessons are lectionary-based, meaning they follow the set readings of the Revised Common Lectionary for the Christian Church Year. The class consists of people of all ages. If you want to grow in your faith and seek to further understand the meaning and authority of the Bible for Christian living, we invite you to join us.
For more information about our class, please contact Mary Quinones at
pmquinones2@aol.com
or Berniece Burkhardt at 832-418-6389.
New Horizons Sunday School Class