Children's Ministry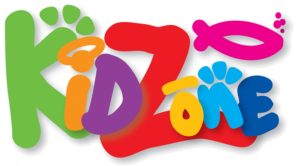 Children's Ministry
Rose Hill United Methodist Church has an active and growing children's ministry program. We understand the importance of giving children an opportunity to grow in their faith and share fellowship opportunities with other children, make new friends and learn about Christ. We offer many fun, age appropriate opportunities for children of all ages.
Mission Statement
Helping children through fifth grade, glorify God and grow to their full potential in Christ by partnering with parents in knowing, involving, developing, and serving.
Knowing God and His Word
Involving in Friendship and Fellowship
Developing Ministry Gifts
Serving in the church and community
Follow our curriculum as we Learn about the Life of Jesus
Children's church
(PreK3 – 2nd grade immediately following Children's Sermon)
1st Sun. each month, children will be escorted to Sanctuary to receive Communion as a group. Parents/Family are always welcome to join their child(ren) for Communion. Children may return to the classroom as a group.
Jesus said "Let the little children come to me."
RHUMC Acolyte Schedule
Schedules are emailed directly to the parents each month by the acolyte coordinator. If you have any questions please send an email to: cgrigory0308@gmail.com
If you are interested in volunteering, download the form here.