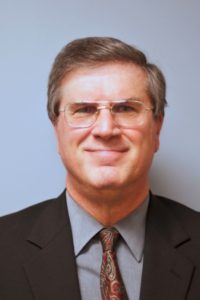 Our Senior Pastor, The Reverend Bob Webb, son of a retired UM minister, joined RHUMC in June of 2010. He previously served churches in the East and Northeast portions of the Texas Annual Conference before coming to the Houston area. He then was assigned as the head pastor of Westminster UMC in the Galleria area. Pastor Webb is a graduate of Texas A&M University (Whoop!) and Perkins School of Theology, SMU. He was ordained an Elder in the UMC in 1989. Bob and his wife, Fae have three children, Amy, Andy, and Aaron, and three granddaughters, Olivia, Breanna and Amelia as well as two grandsons, Braxton and Landon.
Pastor Webb is always available for pastoral counseling for the friends, visitors and members of Rose Hill UMC . He is not a certified/licensed counselor, but has training in pastoral counseling. He will also make referrals for those in need of more professional family/marriage counseling. Feel free to contact Pastor Webb at any time if you need someone to listen. You can email Pastor Webb directly at
bobwebb@rosehillumc.org
Request Prayer
If you are currently not receiving prayer requests via email and would like to receive them so you, too, can be a part of this prayer ministry from the privacy of your home or business and/or if you would like to request prayers for yourself or others please send your request to: office@rosehillumc.org. Also please include your email address with the request.