We are women with a Purpose!
"United Methodist Women shall be a community of women whose purpose is to know God and to experience freedom as whole persons through Jesus Christ; to develop a creative, supportive fellowship; and to expand concepts of mission through participation in the global ministries of the church."
That's our purpose but what does that mean for the women of Rose Hill UMC. We help women and young girls in our congregation to become leaders in our church, our community and many times in their workplace. We do this through educational experiences that lead to personal change. We do it through compassionate service and opportunities to grow spiritually thereby becoming more deeply rooted in Christ so that we are more confident in putting our faith into action. Worldwide we are 800,000 members strong supporting one another and our communities in creative, inspirational and supportive fellowship. Come and experience the blessing of being a part of the Rose Hill United Methodist Women!
Bible Studies – Heart to Heart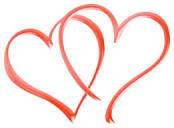 All ladies, both in the church and in the community, are invited to join us Wednesdays at 10 am in the Faith Center library. We have a wonderful group of ladies! Childcare is provided. For more information, contact the church office at 281-351-5356.
Our Advent study is Because of Bethlehem by Max Lucado
11/8 God Has a Face
11/15 Worship Works Wonders
11/29 God Guides the Wise
12/6 Every Heart a Manger
12/13 Wrap and deliver Christmas gifts for Team's Adopt a Family
Christmas Break
January 3rd begins our study "When God Doesn't Fix It:"
Is it possible that good things can come out of our broken dreams? Building upon her book,
When God Doesn't Fix It, this Bible study examines what the Bible says about God and why our
lives often don't turn out the way we like. She looks at the brokenness of some of our biblical
heroes of faith – Abraham, Joseph, David, Paul – and shows how, despite their flawed stories,
God used them. God may not fix everything. In fact, our situation might never change or get
better. But…we can!
Request Prayer
If you are currently not receiving prayer requests via email and would like to receive them so you, too, can be a part of this prayer ministry from the privacy of your home or business, etc., please send your email address or multiple addresses to:
You may request prayers for yourself or others by sending your requests to office@rosehillumc.org.