29Since 1875, many families have called Rose Hill United Methodist Church their home. We are a generational church with a great heritage, filled with countless stories highlighting the faithfulness of God. Our church also has a great future ahead of us. We are a growing church serving a growing community. If you're looking for a church home, join us this Sunday.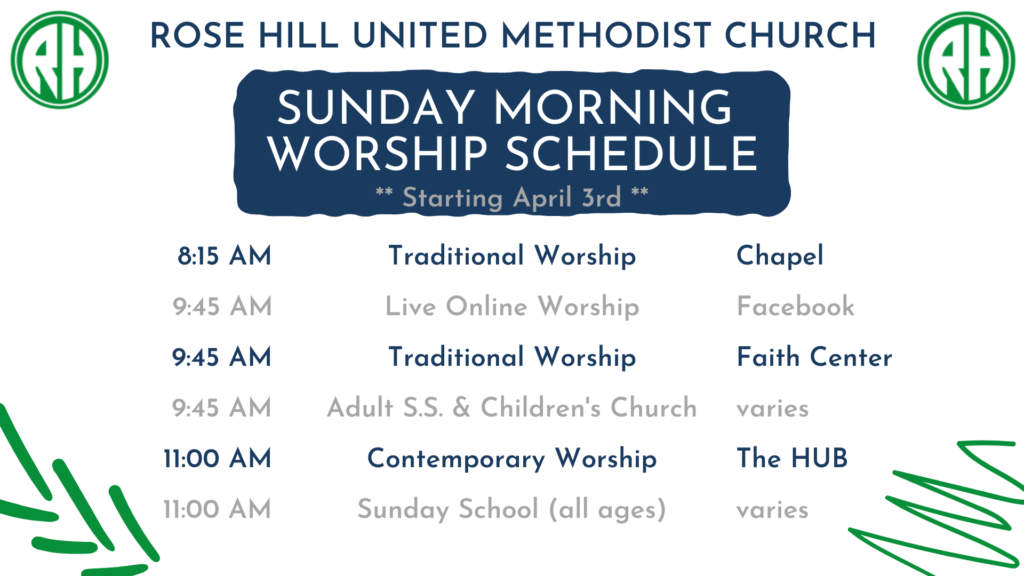 NEW Worship Times & Contemporary Worship
9:45 Adult Sunday School and Children's Church
11:00 Contemporary Worship
11:00 Adult, Youth, and Children's Sunday School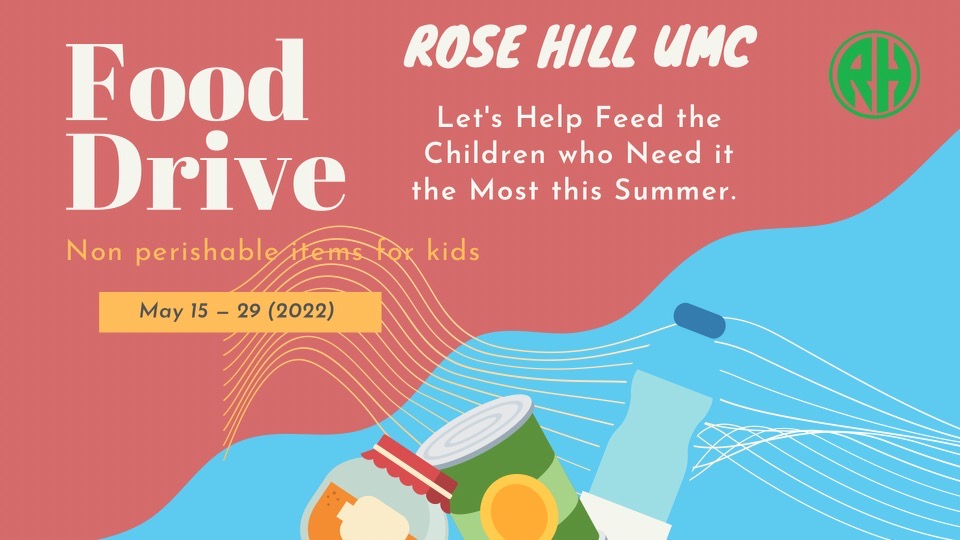 Closed Schools = Summer Hunger
22 million kids across the country rely on school meals. When schools close for summer, often those meal programs shut down too. Let's do our part to help the children in our community. We will be collecting the following items in the Faith Center Gathering Area:
Peanut Butter and Jelly, Granola Bars/Breakfast Bars, Fruit Snacks/Cups, Pop top Canned Food (pasta meals, veggies), Juice Boxes, Crackers & Pretzels, Trail Mixes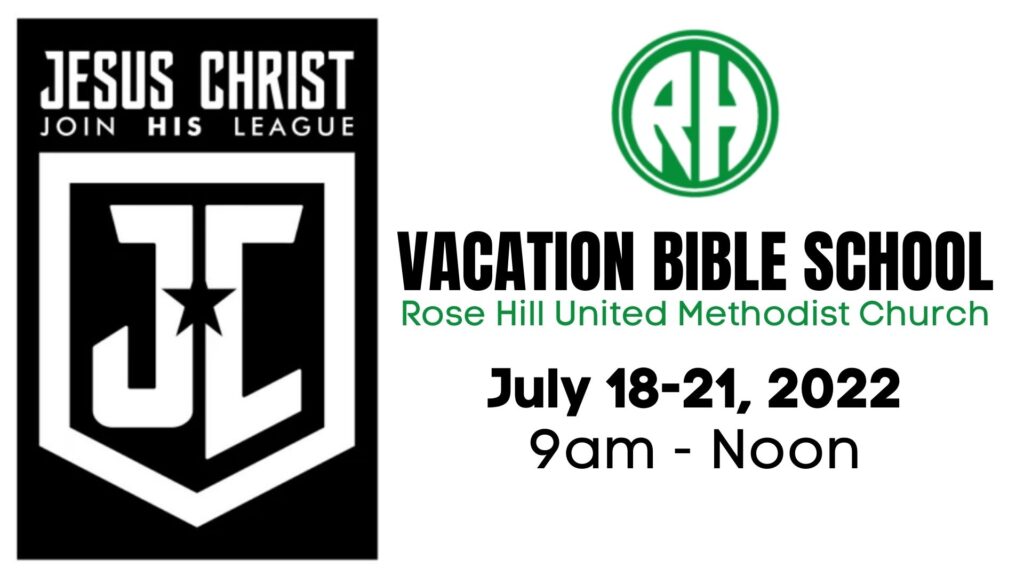 Vacation Bible School | July 18-21 | 9am-Noon
Come join the Jesus League and find out why Jesus is the greatest Superhero of all – better than Superman, Spider-Man, or Batman! Come learn about him walking on water and healing people and his love for all his children. Find out about his resurrection and about eternal life in heaven. Become a follower and a member of the Jesus League. See you then for 4 fun days of Bible Stories, Music, Games, Crafts, and Snacks.
Contact Cathy Grigory at cgrigory0308@gmail.com or 281-384-1747 with questions or to volunteer to help.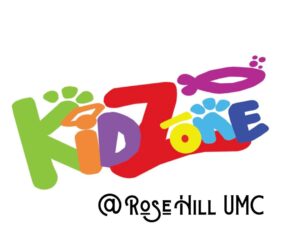 Children's Sunday School
is at 11:00 am
in
the Fellowship Hall.
Nursery is available from 8:30 am – Noon on Sundays in the Faith Center.
Children's Church is held during the 9:45 worship service in the Faith Center. Children age three who are potty-trained through 5th grade are invited to join us as we learn about Jesus.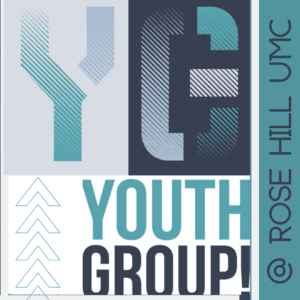 Youth Sunday School meets at 11:00 am in the Faith Center. The students in this class have a large role in determining what topics will be discussed.
Youth Group also meets Sundays at 5 pm in the Fellowship Hall for food, fun and lesson sharing. All youth and friends are welcome!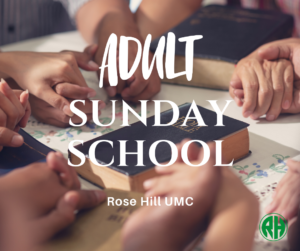 9:45 am Class meets on Sundays in the Faith Center War Room. Contact Brad Bowsher at bb0hdcp@aol.com
11:00 am Class meets on Sundays in the Faith Center Library. Contact Rev. Greg Megill at gregmegill@yahoo.com
The Peanut Gallery Class meets at 11:00 am in the Fellowship Hall. Contact Penny Lucas at pennylynndale@att.net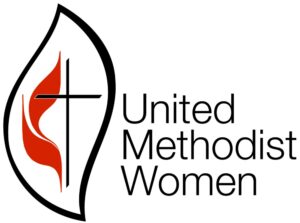 United Methodist Women meets on Tuesdays at 7:00 pm via Zoom. The group has their monthly meeting on the second Thursday at 7:00 pm in the Faith Center.
Contact Sharon Cook at SHCook56@yahoo.com for more information.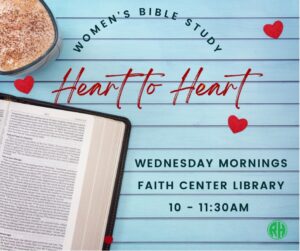 Heart to Heart Bible Study is for women of all ages from the church and the community. We believe that the Bible is the inerrant Word of God and we seek to align ourselves to it. The group meets on Wednesday mornings from 10:00 to 11:30 AM in the Faith Center Library.
Learn more here.
Dear Rose Hill Church Family,
WORSHIP
We hope you will be able to worship with us this Sunday! In our sermon series called Servant King, we are exploring the life of Jesus through the eyes of the Apostle Mark. Through the lens of Mark, Jesus lived as King and Servant, as both human and Divine. The account of Jesus in the Gospel of Mark is an amazing example for us to learn how to live and love like Jesus.

The Scripture reading is Mark 1:21-42.
The Sunday Worship Bulletin can be found here.
GROW
See UPDATED details about Sunday School, Children's Church, Heart to Heart, and UMW above.
Vacation Bible School – Save the Date!
July 18-21, 9 am – Noon. More info to come!
SERVE
Ministry Trip to Poland and Ukraine
For more information about Pastor Jason's ministry trip to Poland and Ukraine in April, read this article published in The Woodlands newspaper,
The King's Garden next to the Chapel is ready for planting vegetables to support our outreach ministry to those who are food insecure. If you would like to help, please contact Bob Fish 713-569-5030 or Suzie Crews tscrews242@gmail.com.
Interested in helping us build up our outreach ministry to those who are food insecure? The King's Pantry is in need of standup freezers and refrigerators (new or used). If you would like to donate one or more of these to the church, please contact Pastor Jason.
C
ONNECT
Holy Land Trip – January 2023
We are planning a trip the Holy Land in Israel and Jordan for January 8-21, 2023. If you've always wanted to go, now's your chance! See the brochure for more details, or let Pastor Jason know you may be interested.
This is the confidence we have in approaching God: that if we ask anything according to his will, he hears us.
GIVE
Our tithes and offerings help empower us to reach out in love to our community and the world. Envelopes and the box for Giving are in the Faith Center Gathering Area. You can also give by going to our website Give page and select "General Fund."
My mouth is filled with your praise, declaring your splendor all day long. ~ Psalm 71:8
Rose Hill UMC | office@rosehillumc.org | 281-351-5356
21022 Rosehill Church Road, Tomball, TX, 77377
2019. Copyright. All Rights Reserved.