Since 1875, many families have called Rose Hill United Methodist Church their home. We are a generational church with a great heritage, filled with countless stories highlighting the faithfulness of God. Our church also has a great future ahead of us. We are a growing church serving a growing community. If you're looking for a church home, join us this Sunday.

Yes, you can read the Bible in 90 days. Join us starting March 1.
You can use any Bible or purchase this NIV version.
Sign Up HERE to get a reading plan and weekly summaries.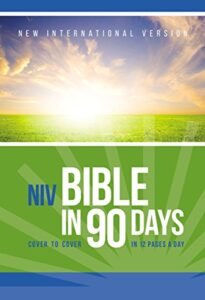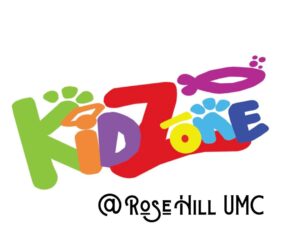 Children's Sunday School
is at 9:45 am. Children's Church is at 11:00 am.
For more info, contact Pastor Julie Paulick at
jpaulick@rosehillumc.org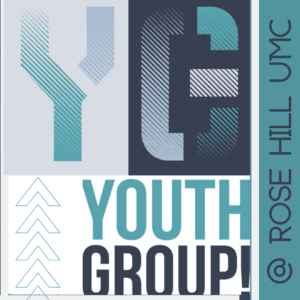 Calling all youth to join the Youth Group on Wednesdays at 6:30 pm in the HUB. C
ontact Pastor Julie Paulick at jpaulick@rosehillumc.org to get connected.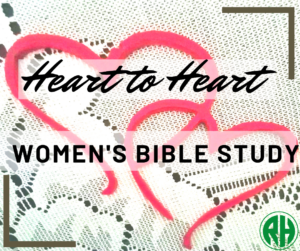 Heart to Heart Women's Bible Study meets on Wednesdays, 10am in the Faith Center. They are studying Set Apart by Jessica LaGrone.
Contact Paula Chatman at
pchat05@yahoo.com
to join.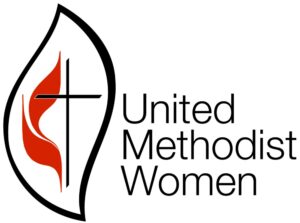 United Methodist Women meets on Tuesdays at 7:00 pm via Zoom, and is studying The Women of Easter. The group has their monthly meeting on the second Thursday at 7:00 pm in the Faith Center.
Contact Sharon Cook at SHCook56@yahoo.com for more information.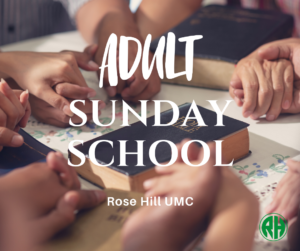 The Searchers Class gathers on Sundays at 9:45 am in the Library. They are studying Prayers of the New Testament by Lynne M. Baab. Contact Brad Bowsher at bb0hdcp@aol.com for info.
The New Horizons Class meets at 9:45 am in the Fellowship Hall and is studying the book of Revelation. Contact Penny Lucas at pennylynndale@att.net.
Dear Rose Hill Church Family,

We hope you will be able to Worship with us on Sunday! Over the next few weeks, we are going to explore the significance of the Passion of Christ, paying particular attention to five unique ways Jesus was wounded for us. Jesus suffered for you and me so our souls could find solace. In the words of holy scripture, "by his wounds we are healed." Our scripture reading for Sunday is Isaiah 53:3-10. Also, plans are underway to recreate the outdoor Stations of the Cross for a special reflection experience during Lent.
8:30 am – Traditional Worship in the Chapel (Masks Required)
9:45 am – Live on Facebook
9:45 am – Sunday School
11:00 am – Traditional Worship in Faith Center (Masks Recommended) *
* We ask that you wear masks upon entry and exit of the worship space.
Grow
Sunday School for children is 9:45 am, in two rooms:
Age 3 (potty-trained) through 1st grade with Miss Jennifer as the lead teacher
2nd grade and older with Miss Christina as the lead teacher
Children's Church is 11:00 am. Children begin church with their parents, and then are invited to go with Pastor Julie to the Children's Church Room. Nursery is available from 8:30 am – Noon.
Youth Group meets weekly on Wednesdays at 6:30pm in The HUB. Please note that the Ignite! Retreat has been rescheduled to Saturday, March 6, 11am – 8:30pm in The HUB. More details to come.
Heart to Heart Women's Bible Study meets on Wednesdays at 10 am in the Library, and is studying the book, Set Apart.
United Methodist Women meets every Tuesday at 7 pm via Zoom, and is studying The Women of Easter.
Read the Bible in 90 Days Begins March 1!
Starting this Monday, we as a Church Family will begin reading the Bible in 90 days. Here's the reading plan. You can use it to read from your favorite translation, or you can order either the NIV Bible in 90 Days book or the app for your phone. Sign up here to get the weekly summaries.
Connect
Prayer is Powerful!
In 2021, as a church, we are committed to praying more than ever before! Over the next few weeks, we will be forming prayer teams. These teams of 4, 5, 6 people specifically and strategically will lift up a number of families, or concerns or issues on a daily basis. I invite you to join our Prayer Team Ministry.
You are also encouraged to continue to submit your Prayer Requests so we can pray collectively. The prayers of the righteous are powerful and effective. James 5:16.
Serve
Church Workday – March 13!
Please save the date: Saturday, March 13, 7:30am – Noon, when we'll gather to spruce up the outdoors and our buildings in preparation of Easter. Many hands make light work!
Give
Our tithes and offerings help empower us to reach out in love to our community and the world. Envelopes and the box for Giving are in the Faith Center Gathering Area. You can also give by going to our website Give page and select "General Fund."
Budget for 2021 $400,497
Weekly Giving Goal $7,455
Received Last Week $4,424
YTD Giving Goal $52,195
YTD Received $48,557
We all, like sheep, have gone astray, each of us has turned to our own way;and the Lord has laid on him the iniquity of us all. Isaiah 53:6

In Christ,

Rev. Jason J. Nelson
jjnelson@rosehillumc.org

Rev. Julie Paulick
jpaulick@rosehillumc.org
Rose Hill UMC | office@rosehillumc.org | 281-351-5356
21022 Rosehill Church Road, TX, 77377
2019. Copyright. All Rights Reserved.