Since 1875, many families have called Rose Hill United Methodist Church their home. We are a generational church with a great heritage, filled with countless stories highlighting the faithfulness of God. Our church also has a great future ahead of us. We are a growing church serving a growing community. If you're looking for a church home, join us this Sunday.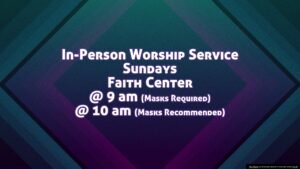 Join our Drive-in Communion Service at 8:30 am or In-Person at 9 am or 10 am. Childcare is available at both services.
Watch past worship services anytime on Vimeo.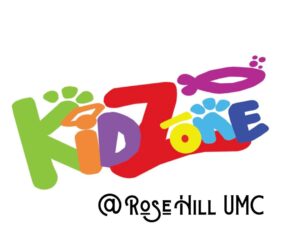 Children's Ministry
is having Bible Study virtually on Sundays at 9:30 am.
Contact Pastor Julie Paulick at
jpaulick@rosehillumc.org
for more information.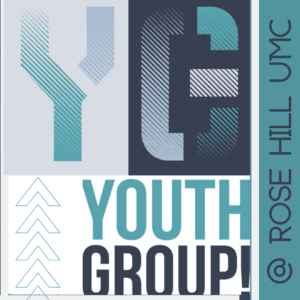 Calling all youth to join the Youth Group on Wednesdays at 6:30 pm via Zoom. C
ontact Pastor Julie Paulick at jpaulick@rosehillumc.org to get connected.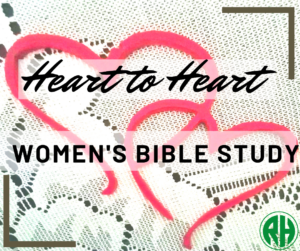 Heart to Heart Women's Bible Study meets on Wednesdays, 10am in the Faith Center and on Zoom. They begin a new book, Set Apart, on Oct. 21.
Contact Paula Chatman at
pchat05@yahoo.com
to join.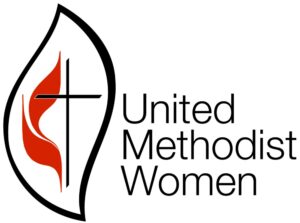 United Methodist Women meets on Tuesdays at 7:00 pm, and has begun a study of the book, Really Bad Girls of the Bible, by Liz Curtis Higgs.
Contact Christina Hale at ccook_2005@yahoo.com for more information.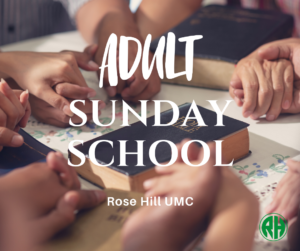 The Searchers Class
gathers on Sundays at 10 am. They are beginning a new study on Prayers of the Old Testament by Lynne Baab.
Contact Brad Bowsher at
bb0hdcp@aol.com
for info.
The New Horizons Class meets at 9 am in the Fellowship Hall and is studying from the book, Life Lessons with Max Lucado: The Touch of the Master's Hand. Contact Penny Lucas at pennylynndale@att.net.
The Peanut Gallery Class meets Sundays at 9:30 am via Zoom, and discusses various books and topics.
Contact Cathy Breeden at rcbreeden@sbcglobal.net for more info.
Dear Rose Hill Church Family,
I am looking forward to worshipping with you on Sunday!
8:30 am Drive-In Communion
9:00 am Faith Center (Masks Required)
10:00 am Faith Center (Masks Recommended)*
11:00 am Online
* Masks will not be required during the 10am service, once seated. However, we do ask that you wear them upon entry and exit of the worship space.
Important Update: Beginning this Sunday, October 4, childcare will be provided during the 9am and 10am services for children ages five and under. In order to ensure the safety of nursery staff and children, all nursery staff will wear masks. Children won't be required to wear masks, but their temperature will be taken upon entry. Children must have no symptoms of illness and any temperature must be below 100 degrees.
On Sunday, October 4, we will begin a new four-week sermon series, Jonah. God often calls us to do difficult things. But far too often, when God says "go" we say "no." Well, this isn't just about being stubborn, it's about being disobedient. The Old Testament story of Jonah has a lot to teach about the repercussions of saying no to God. Over the next four weeks, we're going to see how this ancient story shows us that even when we are defiant, God showers us with storms of grace in order to get us back in alignment with His will; and, at the same time, we will see God's desire to use us to share His message of love and grace with all people.
All Youth are invited to meet with Pastor Julie for our weekly gathering in The Hub on Wednesday at 6:30pm. For any questions, please contact Pastor Julie at jpaulick@rosehillumc.org
Be sure to check out the October newsletter for more happenings at Rose Hill UMC!
This is the day the Lord has made; let us rejoice and be glad in it! ~ Psalm 118:24.
Rose Hill UMC | office@rosehillumc.org | 281-351-5356
21022 Rosehill Church Road, TX, 77377
2019. Copyright. All Rights Reserved.